It is very common that when people get old they face many problems. One of the most common problems is that they find difficulty to move here and there just because their bones do not remain that strong plus they are also less on energy and fitness level. But in order to make their mobility process easy there is one very effective solution and that solution is known as mobility scooter.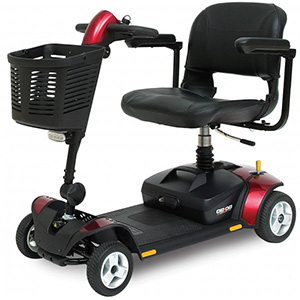 Mobility generally becomes difficult when old one's go out for shopping, travelling and more. That's why anywhere you go if you have old one's with you then it is always advised that you should hire mobility scooter. Now day's mobility scooter hire services also provide home delivery of those scooters and also give you a demonstration so as to educate you how to use it. However, these scooters are not only made for old one's only, they can also very helpful for those people also who met with an accident and are not able to walk properly or those people who are physically disabled to walk. This mobility scooter can have a great value for these people because with the help of the scooter they will not feel dependent and they can move where ever they want to move.
Types of mobility scooters
In order to offer convenience to the people there are different types of mobility scooters that are available in the market that you can hire as per your requirement.
2 wheel scooters – this type of mobility scooter is also known as moped and electric bicycle. This mobility scooter is considered as a very great choice for the people who need very less mobility. This scooter is also able to carry goods. This scooter produces no noise and emits no emission this is because it gets power from its battery.
3 wheel scooters – it is a very common mobility scooter that you see often in home or store. This is because it is considered ideal for indoor mobility. This scooter is perfectly balanced and can also carry little goods in a basket that is attached in a handle.
4 wheel scooters – this mobility scooter is considered as the safest scooter. This is because it has 2 wheels in front and 2 in back that make this scooter to maintain its balance more perfectly. This scooter is widely popular among the old members who find difficulty to balance 3 or 2 wheel balance. Pavement scooter is considered as a very good option that comes under this category. This is because pavement scooters allow the person to make use of footpaths as road and helps the person to carry light goods in their basket.
Source of power and speed
These scooters get the power from the battery in order to start the movement. You need to charge the battery when it comes down and it is known that at one full charge these scooters can go for around 30 miles but mileage is totally dependent on the type of scooter and model you use. Speed of these vehicles is not very fast so that everyone can control it very easily. These scooters fastest speed is only around 8mph.